Maybe you've got too much time and money? Unlikely, if you live in the real world. More likely, you are working flat out to manage clients and candidates, drive sales and handle all the administration and compliance checks that come with running a recruitment agency.
But if you knew there was a system that could save you time and money, potentially boost sales and keep your clients and candidates happy, would you say no to it?
Of course not. So why say no to digital background checking?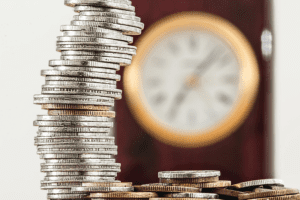 My spreadsheet does that
When it comes to keeping a record of all the paperwork you have, or have not, received to satisfy background checking requirements, spreadsheets are useful tools but they still require a lot of manual input. Plus, all those bits of paper and pdfs that you record in your spreadsheet have to be filed somewhere with consistent naming conventions for easy finding should an auditor turn up.
Staying on top of it all is time-consuming and can be frustrating.
With a digital background checking solution you can see at a glance where you are with every check for every candidate. In addition, all the documentation is stored in one place, so there's no hunting around for that reference you received a month ago.
Moreover, candidates can upload documentation – such as a photo of their driver's licence – directly to the system, which significantly accelerates the process.
Your spreadsheet is a workhorse – a digital background checking solution is a thoroughbred.
I only do permanent recruitment
If your core business is permanent recruitment you could be forgiven for thinking you don't need a background checking system, since the employer does the checks.
But what if you offered background checking as a service to differentiate your business from other agencies? It could be part of the package your clients get from your agency, or an additional option. It would make their life easier by taking the hassle of background checking away from them.
Using a digital background checking system speeds up the whole process. A digital system can save weeks of waiting around for references and paperwork because candidates, previous employers and other agencies can quickly and easily upload relevant documentation to the system.
End result? Your client gets their employee sooner and you get paid quicker.
I don't have the time or money to implement a digital solution
It's understandable. Keeping all those plates spinning doesn't leave much time to research and implement digital systems. Maybe it would mean changing the way you do things, interrupting the agency's workflows to transition to a complicated platform. And that's before you even think about what it would cost.
Well, actually it's much simpler than you think. A digital background checking system can be set up in one day with minimal interruption to workflow. Once set up, it will immediately start saving your staff hours of time on background checking, freeing them up to boost sales by securing new clients. That's good for your bottom line.
And if you choose a system with transparent and flexible pricing, it costs a lot less than you'd think.
---
SureCert's Digital Background Checking Solution
SureCert's solution is easy to buy and easy to use. We don't ask for large upfront payments, minimum spend guarantees or large, regular transaction fees. All the core functionality is available for unlimited candidates for a modest monthly subscription.
SureCert's solution has been proven to save over 12 hours of administration time on every candidate saving up to £200 per employee recruited.
So back to the question. Don't you want to save time and money?
Why not book a meeting with our team to find out how much you could save by using SureCert's Digital Background Checking solution.
---
Find out more about what SureCert can do for your business